Discover the Secrets of the Pitching Team
Who Landed
Three Deals in 10 Days!
Get Insider Pitching Advice from Guys Who are
Actually Writing Scripts
and Landing Deals RIGHT NOW.
Not Theorists, Not Wannabes – Real Working Screenwriters.
Geof Miller and Troy Hunter
Screenwriters and Master Pitchmen
Get instant access to three more FREE videos with Geof and Troy right now.
Just sign up below.
BREAKING NEWS
Geof and Troy just landed a FOURTH DEAL with Anonymous Content! Details below.
Tuesday, 9:30 am
From: Troy Hunter and Geof Miller, Screenwriters
To: Screenwriters About to Pitch
Not that long ago in Hollywood, pitching your script was a wide open, lawless affair. If you had a great script or even just one killer idea it was all about doing something clever to get the attention of an executive.
Then, if it really was a good idea -- the sky was the limit. Studios were shelling out high six figures just for a pitch!
But the dust has settled and there's a new reality in town.
The same technology that makes it easier than ever to watch a movie on any device also makes it easier than ever to choose something else. Hollywood is scared. Talk to anyone in town and they'll tell you…
MAKING MOVIES TODAY IS RISKIER THAN EVER BEFORE
Budgets have skyrocketed. Producers are under tremendous pressure to produce. Not just an entertaining movie but BIG REVENUE.
The GREAT NEWS is they're still willing to pay for talent and good ideas. In fact, they have to. Big risks mean big rewards -- for everybody.
The difference is in the way they go about it. Studio execs know the stakes are simply too high to gamble on one good idea. Instead, they've become efficient, sophisticated, systematic, story-seeking machines.
What Hollywood really wants is consistent, reliable performers who can keep churning out winning ideas.
In other words, Hollywood wants the golden egg…and the goose too!
Learning how to show up like a Goose in the world of movie making means you get to write your own ticket. And we can show you how to do it.
Meet Working Screenwriters
We're Troy Hunter and Geof Miller. We're a screenwriting team with four active projects in the pipeline in Hollywood. We won the Austin Film Festival a few years back and now we meet regularly with producers like Sid Ganis or the folks at Grand Via and Anonymous Content. Even though today we've got 10 different scripts in play and over a dozen treatments at the ready, it's important to remember…
WE STARTED OUT
JUST LIKE YOU.
We had some good ideas, a talent for writing, and a BIG PASSION for the movie business. But, honestly, we were also a bit naïve and starry-eyed about the business side of things. Especially pitching.
We figured a good idea is sells itself, right? Just like the good old days, all we had to do was get our brilliant concepts in front of producers and the offers would start rolling in.
Not so much. In fact, in one particularly frustrating meeting, the exec spent the whole hour telling us how we'd never get ahead in the business. Ouch.
The really frustrating part was they were good ideas…and good scripts. Some of the projects we have deals for today are the EXACT SAME SCRIPTS we couldn't get noticed earlier!
What gives?! For years we banged our heads against so many glass studio doors I swear they're still Windexing away the grease smudges.
Then finally, one day, we looked at each other and just knew things weren't going to change unless we accepted a hard truth…
THERE'S A DIFFERENCE BETWEEN BEING A GOOD SCREENWRITER
AND A GOOD DEAL GETTER.
Hollywood grew up. They became more deliberate and more professional in how they went about finding story material. So, we decided to do the same.
Today's pitch festivals are a marvel of meeting engineering. They have to be. They're trying to cram in dozens of meetings with hundreds of writers and a handful of executives. Figuring out how to use this precious opportunity well is crucial. We needed to have a plan. We needed a method we could count on that would help us stand out from the crowd AND maximize our chances of getting a read request.
Now, after attending multiple pitch festivals, entering contests, and taking more meetings with executives than we can count, we know exactly what it takes to command attention, get our ideas heard, and more importantly, get our scripts read.
We know because we tested, tweaked, and honed this process to a surgical edge.
People think success in Hollywood is like an accidental lightning strike – sudden and unpredictable. But we know better. Ultimately, it's the result of doing the RIGHT THINGS over and over.
We just wish someone had shared with us this kind of step-by-step formula a long time ago. It could have saved us years of wasted effort, tons of frustration, and flat foreheads.
WE REALIZED THAT WE COULD HAVE THE BEST SCRIPT IN THE ROOM,
BUT IF WE DIDN'T KNOW HOW TO PLAY THE GAME,
NO ONE WOULD EVER KNOW!
OUR RESULTS
Turning Pitch Fests into a Frenzy of Read Requests
For the last two pitch fests we attended
we received a combined total of:
Statistically, that's ONE read request EVERY TIME we sat down to meet!
So, if you're tired of pinning your hopes on winning the Hollywood lottery and want a consistent, reliable way to take control of your pitching and your career then we'd like to introduce you to our proven system for getting reads and getting deals. It's the brand new…
Irresistible Pitching System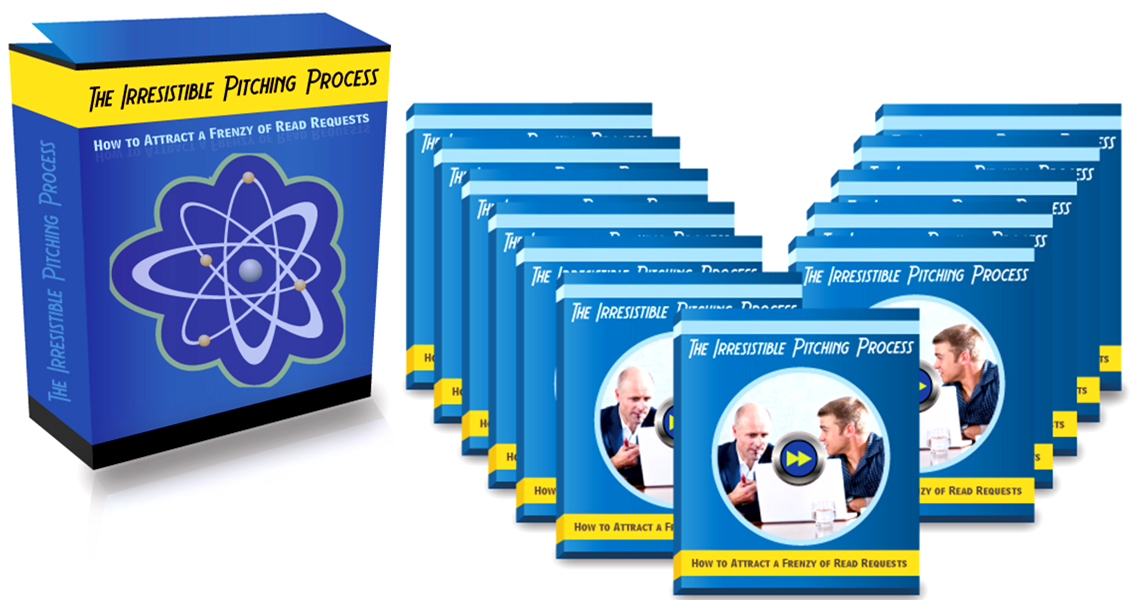 (All products are digital.)
This is the FIRST TIME EVER we reveal each and every step we take to maximize our time with producers, create compelling pitches, get a read, and get that all-important call back.
In this system we'll walk you through everything you need to know to turn your pitches into a reliable machine. Follow our framework and you'll have producers and execs clamoring to read your script and meet with you.
Why?
Because in addition to giving great pitches, you'll show up like a pro. Execs will see you as a Golden Goose. Following our system will signal to the Big Boys that you're a writer worth pursuing. Not a one-trick pony. Someone who can help them reduce their risk and consistently make bankable movies.
These techniques work. This is the EXACT SAME system we used to land three deals in just 10 days earlier this year. And it's the exact same system we used to land our very latest deal and continue to use for EVERY PITCH…
Hunter-Miller Pictures
For Immediate Release:
Anonymous Content Options "Untitled"
Mystery-Thriller script
from Troy Hunter and Geof Miller
1. FIRST, WE'RE GOING TO TELL YOU EXACTLY WHAT TO DO.
Our proprietary line by line, minute by minute "How To" structure for pitching that practically guarantees read requests
A simple, easy-to-remember cheat sheet that will help walk you through your pitch even when you're nervous
How to get a "Yes!" in the first 30 seconds. We'll show you exactly what we do, why it's so crucial, and then lay out the four parts, word-by-word.
The surprising technique we use to fish for feedback on stories we haven't even written yet!
The one dangerous assumption nearly every novice pitcher makes and how to turn it to your advantage.
The critical mistakes every new pitcher makes and how to avoid them
The specific techniques we use to "upsell" and get more read requests from the SAME Exec
The 3 most effective techniques to handle objections and interruptions.
A separate 30-second pitch structure specifically for test marketing new ideas
3 questions to ask to start a relationship
How to move the action forward even if you don't have a script!
The one thing you must NEVER do if you want to move the action forward.
2. NEXT, WE'RE GOING TO HELP YOU CREATE YOUR OWN CUSTOMIZED PITCHING PLAN.
There's more to the pitch than the five minutes you spend in front of the executive. We'll guide you through each of the critical steps that come before and after the pitch.
3 tools you must bring to every pitch meeting -- but won't necessarily use!
Insider tips, tricks, and resources for researching your meeting even when you don't know the Exec's name
Our secret for getting Execs to hand us their business cards
How to leave them wanting more after every meeting
3 thing you should do immediately following the meeting
What to include in your follow up in email to make sure you don't fall through the cracks
3. FINALLY, WE'RE GOING TO TEACH YOU TO THINK LIKE A HOLLYWOOD INSIDER.
Serious players in this industry always have their eye on the bigger game. They're constantly looking for ways to build and strengthen a bigger network of relationships, create more genuine value, and fill the pipeline with more actions that move projects forward. The consistently have the right attitude, the right expectation, and the right approach.
You'll discover:
The complete, detailed 5-point Big Picture Mindset
How to turn pitch fests and every interaction into a far bigger opportunity than you've than you've ever had before
Your REAL goals at a pitch fest
2 critical questions you must know that every Exec is asking himself
4 ways to send signs that you're the kind of writer they want to work with
3 specific things novices do that unknowingly send signals that you're NOT the writer to work with and how to avoid them
A Pitch So Smooth and Professional
EXECUTIVES WILL THANK YOU FOR IT
"It's happened to us many, many times.
Even when an Exec doesn't request a read!
They thank us for a great experience."
Get Started Now
START TAKING REAL MEETINGS IN HOLLYWOOD
It's true that we don't spend time at pitch fests anymore. We don't need to. Now we spend our time dealing with producers like Mark Johnson, who's done everything from The Natural to Lion, Witch and the Wardrobe to Galaxy Quest. We're also working with companies like Scott Free – Tony and Ridley Scott's company; and Anonymous Content producers of 50 First Dates, Being John Malkovich, and Eternal Sunshine of the Spotless Mind. And we've got a fantastic manager, who kicks butt, takes names and leaves everyone smiling.
But it's also true that pitch fests honed our craft in the same way re-writing a script does. You iterate -- A LOT and FAST. Which means you get better faster. So when you have a chance to meet with the guys from Grand Via or Appian Way your pitch is silky smooth. You've sanded over all the rough spots.
If – and this is a big if – you're practicing the right techniques. Like any skill, if you practice it wrong you simply won't get better. Let us coach you through the steps to landing your first read and taking your first meeting.
Here's what you get when you claim Irresistible Pitch System today…

A STEP-BY-STEP, MINUTE-BY-MINUTE FRAMEWORK FOR PITCHING
A VIDEO EXAMPLE OF THE RIGHT WAY TO GIVE A PITCH DEMONSTRATED BY US
A VIDEO EXAMPLE OF WHAT NOT TO DO IN A PITCH WITH OUR COMPLETE ANALYSIS AND COMMENTARY
A QUICK, EASY-TO-REMEMBER CHEAT SHEET FOR PITCHING WITH PRINTABLE CARD
A COMPLETE WRITTEN PITCH WITH PRINTABLE DOWNLOAD
A SPECIAL :30 SECOND FRAMEWORK FOR TESTING NEW IDEAS
AN INCREDIBLE DISCOUNTED PRICE - IF YOU ACT NOW!
Let's make something clear. We're not teaching trendy strategies that will go out of style next month. We teach fundamental principles and proven methods you can use to move your screenwriting career forward RIGHT NOW and for years to come.
If you hire us to review your pitch (or any screenwriting consultant, for that matter) it will easily cost $250 for ONE PITCH on one script.
But here's the truth – we're a little slammed with actually WRITING for producers. As much as we'd love to, we simply don't have time to review pitches for all the writers that want our feedback. So we did the next best thing – we put together a complete video tutorial. Instead of waiting months to get our attention and spending hundreds of dollars you can get instant access to our methods RIGHT NOW. In short, you'll get a simple, proven system in your hands today in an easy-to-follow format for a FRACTION of the price of consulting.
Think about this – How much is just one read request worth to you? If you could get a Hollywood studio exec or producer to read your script and give you feedback, what would pay?
We're guessing more than the discounted amount we're charging today.
We're excited to get this system into the hands of as many screenwriters as possible. That's why we're offering a special sale price. But it won't last long.
So get your system now.
Here's what will happen the moment you click the yellow button below:
You'll be taken to our 100% secure checkout page
After you provide the required information, simply click on the button that says "Finalize Order"
Once your order is processed, you'll be emailed a membership password so you can begin watching the videos instantly as well as download your other materials.
It's that simple!
To gain instant access to your Irresistible Pitching System, just click on the secure order link below. Let's get started…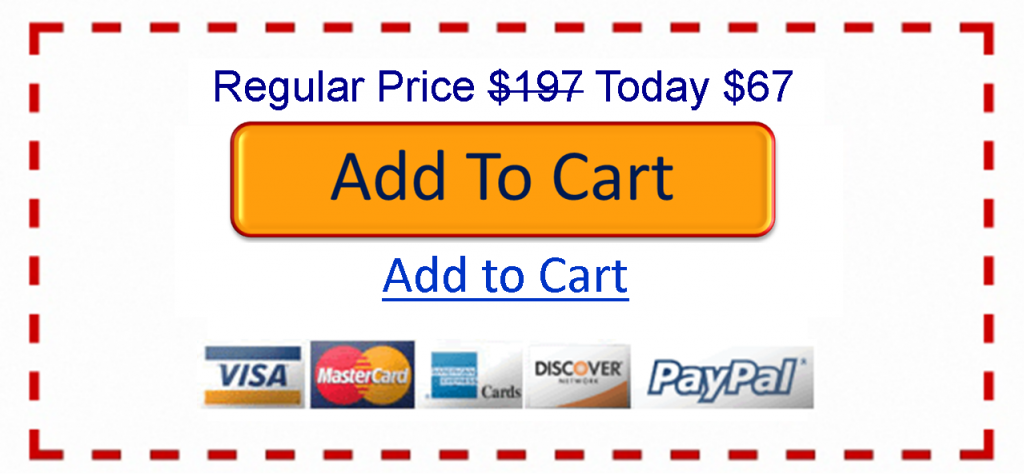 One final piece of advice: our screenwriting careers changed forever when we made the commitment to invest in ourselves.
Let us put you on the right track to pitching success by investing in a PROFESSIONAL plan that WORKS. Just imagine how energized you'll feel walking into the next pitch fest with the secret knowledge that you've got everything it takes to walk away with read requests. You're going to ROCK the room!
Happy Pitching!
Geof and Troy



PS – Make sure you print out your receipt and talk with your accountant about how you might be able to write off the cost of this course as part of your professional development.